Our Bike Tour of Raytown Christmas Lights
My six-year-old son, Jonathan, and I decided to take advantage of a nice 60-degree December evening and take a bike tour of the Christmas lights near our home in Raytown. We zig-zagged our way from the city park at 75th and Woodson to our home near 59th and Raytown Trafficway, catching all the light displays we could find in between.

There are not many December days one can enjoy cycling around shirtsleeves looking at Christmas lights (Jonathan is cold-blooded, so he's wearing his coat, but I was just wearing a long-sleeved shirt and sweats . . . )

IM000216.JPG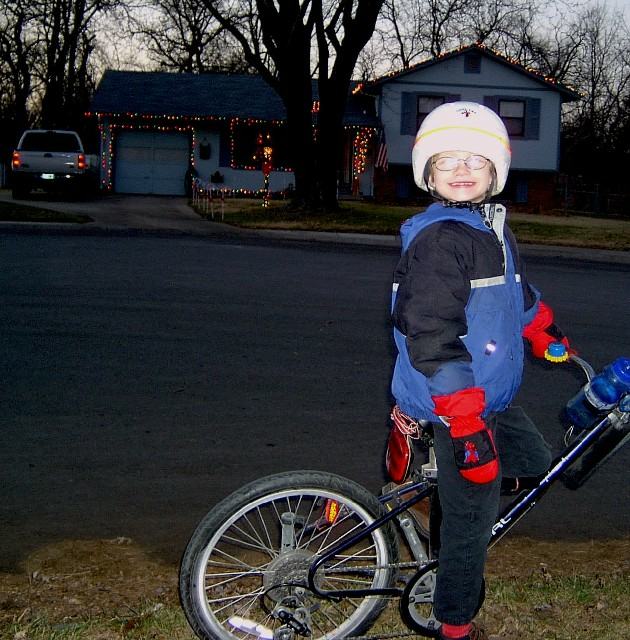 IM000219.JPG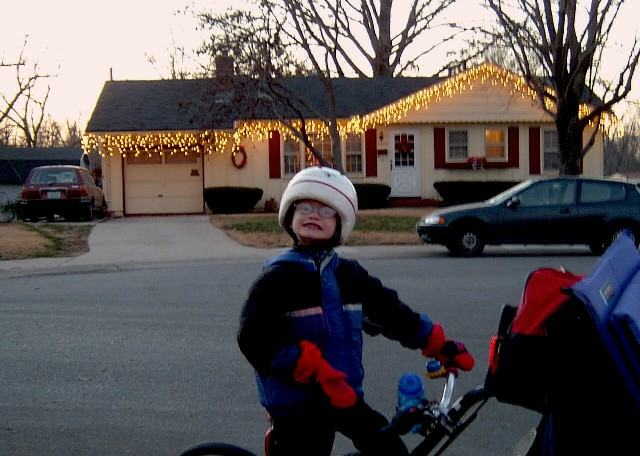 IM000221.JPG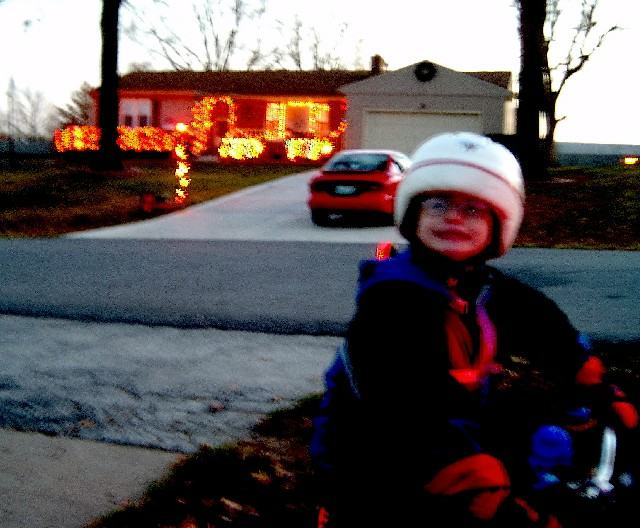 IM000224.JPG

IM000225.JPG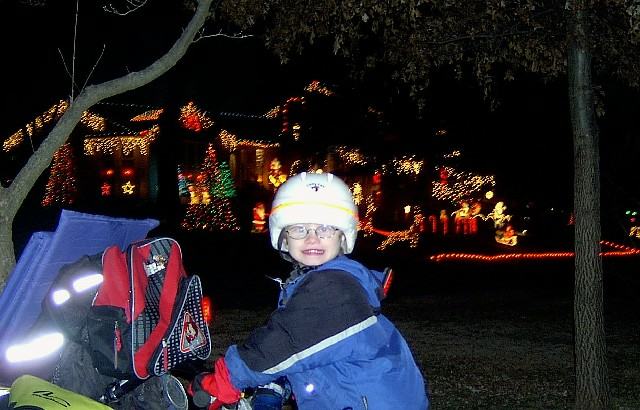 IM000227.JPG
Above is a house near 60th Terrace and Crescent in Raytown. We figure the owners must have a special relationship with the power company . . .
The photo below shows more the impression the lights give in real life--blinding! Unfortunately it's a time exposure and I was just holding the camera by hand, so it's a bit jiggly.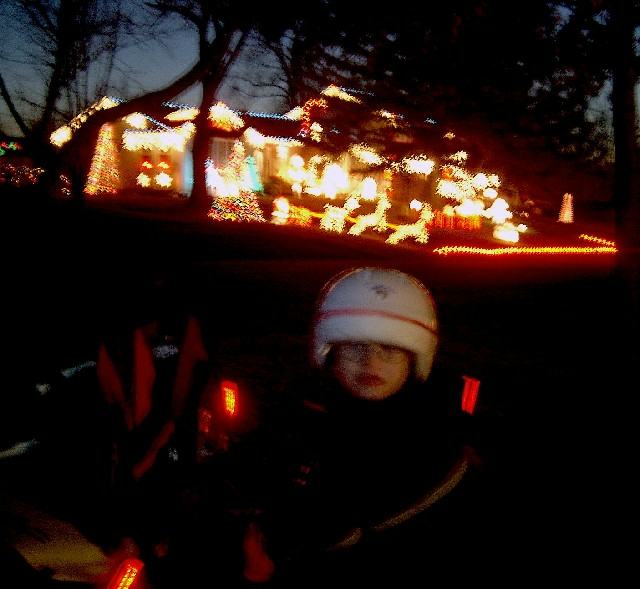 IM000229.JPG
The neighbors directly across the street from the house in the above two photos must have developed an inferiority complex (who wouldn't!), so they have been working on developing their own equally dazzling display. All the remaining photos are of their yard (near 60th Terr. and Crescent).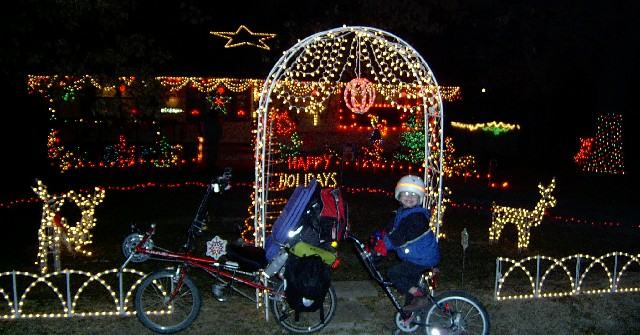 IM000230.JPG

IM000232.JPG
Someone is mildly fixated on Rudolf the Red-nosed Reindeer. We caught more than a few stares as we belted out "Rudolf" at the top of our lungs, as we rode our contraption around Raytown just at rush hour.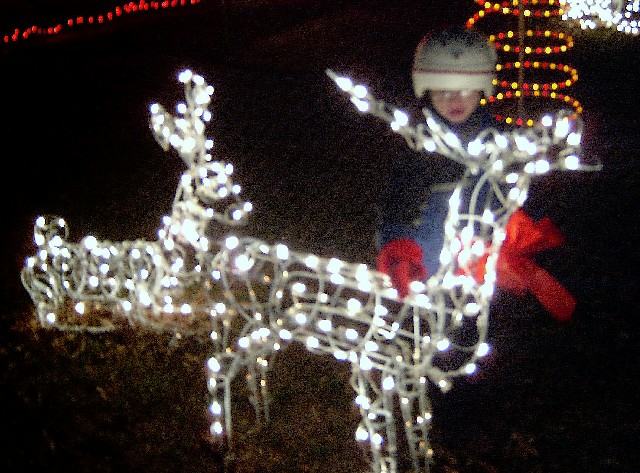 IM000233.JPG

IM000234.JPG
Total distance (round trip) was about 12 miles. Our bike consists of a 1999 RANS Rocket SWB recumbent up front, connected via "moose rack" to a Burley Piccolo trailerbike in back.
You can visit my page about my RANS Rocket and Piccolo combination, a page about Penninger recumbent trikes, and my Kansas City Bicycle Log.
No small children were harmed in the filming of this web page (same cannot be said of adults . . . )